Harry Azhar
Product Wizard
I make Products simple and magical like ABC and provide Career Mentorship to Students
About Me

I started my entrepreneurship journey immediately after National Service in Singapore, because I did not want to burden my family if things didn't work out. I spent more than a decade in entrepreneurship with many failures and some mild success.
When I learnt I would become a father, I decided to do 3 things on the kind of legacy I want to leave my children.
First, was to pause my entrepreneurship journey and return to the relative safety of full-time employment after realising the skills I learnt as an entrepreneur is transferable to Product Management, allowing me to be the CEO of my product and earning a comfortable salary. This culminated in me being headhunted by Alibaba Group's Southeast Asian subsidiary, Lazada and later, Saudi Arabia's Cenomi Group.
Second, was to upgrade my diploma to a degree for better mobility. This action led me to getting an offer to attend the prestigious University of Edinburgh graduating directly to a Masters degree and graduating with Merit in 2 years.
Third, was to change my behaviour from being an arrogant and stubborn person to someone who is kind, humble and patient. I did this by serving the community in various voluntary roles for the Association of Muslim Professionals, M3@Woodlands, and as a career mentor in ADPList, AdvisorySG and National University of Singapore.
These 3 actions formed the foundation of my life philosophy which is to be great at death so as to be good at life. This simple life philosophy is what has guided me to success at this age in my life and I hope to share it with you.
2022
Sr. Product Manager
Cenomi
Riyadh, Saudi Arabia
2021
Product Manager
Lazada
Singapore
2019
Sr. Product Manager
Janio
Singapore
To see more of my career journey, visit my LinkedIn page.

University of Edinburgh
MSc. Digital Media Design with Merit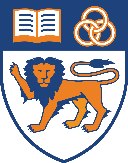 National University of Singapore
Professional Certificate in Digital Strategy and Product Management

Singapore Polytechnic
Diploma in Information Technology
Certificate in Product and Process Engineering